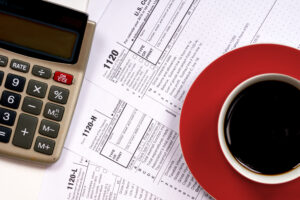 Tax time can be taxing. It's less so when you have solid reports, accurate books and know what your projected taxes will be. If you have your own bookkeeper or in-house accounting department, you should be confident that your tax return filing will go smoothly.
At Solid Accounting Solutions, we respect the relationships and personnel you already have. Even though we provide bookkeeping services, we always support what's in your best interest and are happy to work with your existing trusted team to get your tax returns filed promptly and accurately.
Additionally, with our Enrolled Agent credentials, we have a deeper understanding of the tax process and prepare taxes with that knowledge and expertise.
We prepare both individual and business returns:
$150 STARTING RATE FOR ANY OTHER PERSONAL RETURNS
$450 STARTING RATE FOR SOLE PROPRIETOR/SCHEDULE C
$1000 STARTING RATE FOR CORP, S-CORP, LLC/PARTNERSHIP
Tax Resolution work is $100/hr.
All tax preparation services include both state and local returns as well as eFile.