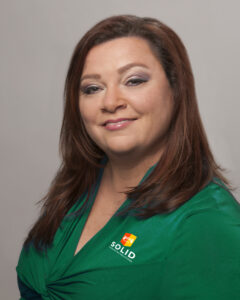 Bookkeeping, accounting and taxes are essential to any profitable business, and this is how I selected my profession. My grandmother was an entrepreneur and small business owner, crafting stained glass kaleidoscopes by hand. Growing up around her business, I became aware of the importance of proper money management. This helped to foster a concern for fiscal responsibility in general, for myself and for others.
I decided to focus on a career that provided a necessity, not a luxury, and the ability to help other entrepreneurs realize their business goals and dreams as well. I take pride in helping others to help themselves and grow their businesses. I accomplish this by taking care of the basics so they can focus on doing whatever it is they do best.
I obtained a Bachelor's degree in Accounting, but well aware that business cannot be learned in a classroom alone, I spent twelve years working my way through the ranks of the electrical distribution industry. This would include roles in AP, AR, Freight Auditing, Operations, Warehouse, Returns & Discrepancies, Project Billing, Logistics, and Inside Sales. It was a real life business education that taught me how the different functions of a company integrate, why they need each other, and why they need to respect each other. Most importantly, it taught me diplomacy, and the value of building and maintaining relationships.
"Solid Accounting Solutions: the name says it all. They handle all of our Payables and Receivables. This leaves us free to do what we do best."
"Solid Accounting Solutions has been a pleasure to work with. Heidi takes the time to get to know your company and provides recommendations on how best to handle all accounting functions tailored to the specific business. Heidi also keeps me honest and is a gentle reminder of when I need to take care of something. Solid Accounting Solutions has become a partner to my business acting as a sounding board and providing streamlined procedures which help me to focus on the business instead of the bookkeeping."
"Whereas others get lost in the details, Heidi Baxley finds a way. I appreciate her professionalism and value her service."
"Heidi is very thorough and patient – I think those are important traits to have in an accountant/bookkeeper. For me, I just couldn't keep up anymore – Heidi made it simple and easy to get started! I thought I would dread having to get everything ready – but it was quite painless! She has worked diligently on getting my accounting and bookkeeping straightened out! I look forward to a long relationship with Heidi. If you are looking for a trustworthy and patient Accountant – Heidi is your girl!!! Thanks for being you Heidi!"